REVOLUTIONARY 2K SPRAY PAINT
Matching the highest professional car refinish standards.
On all materials.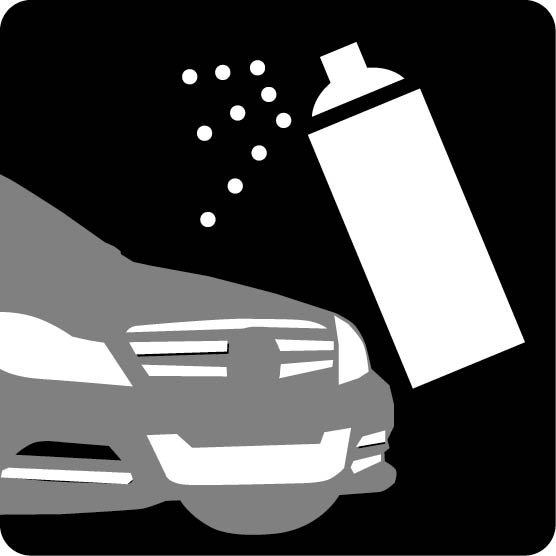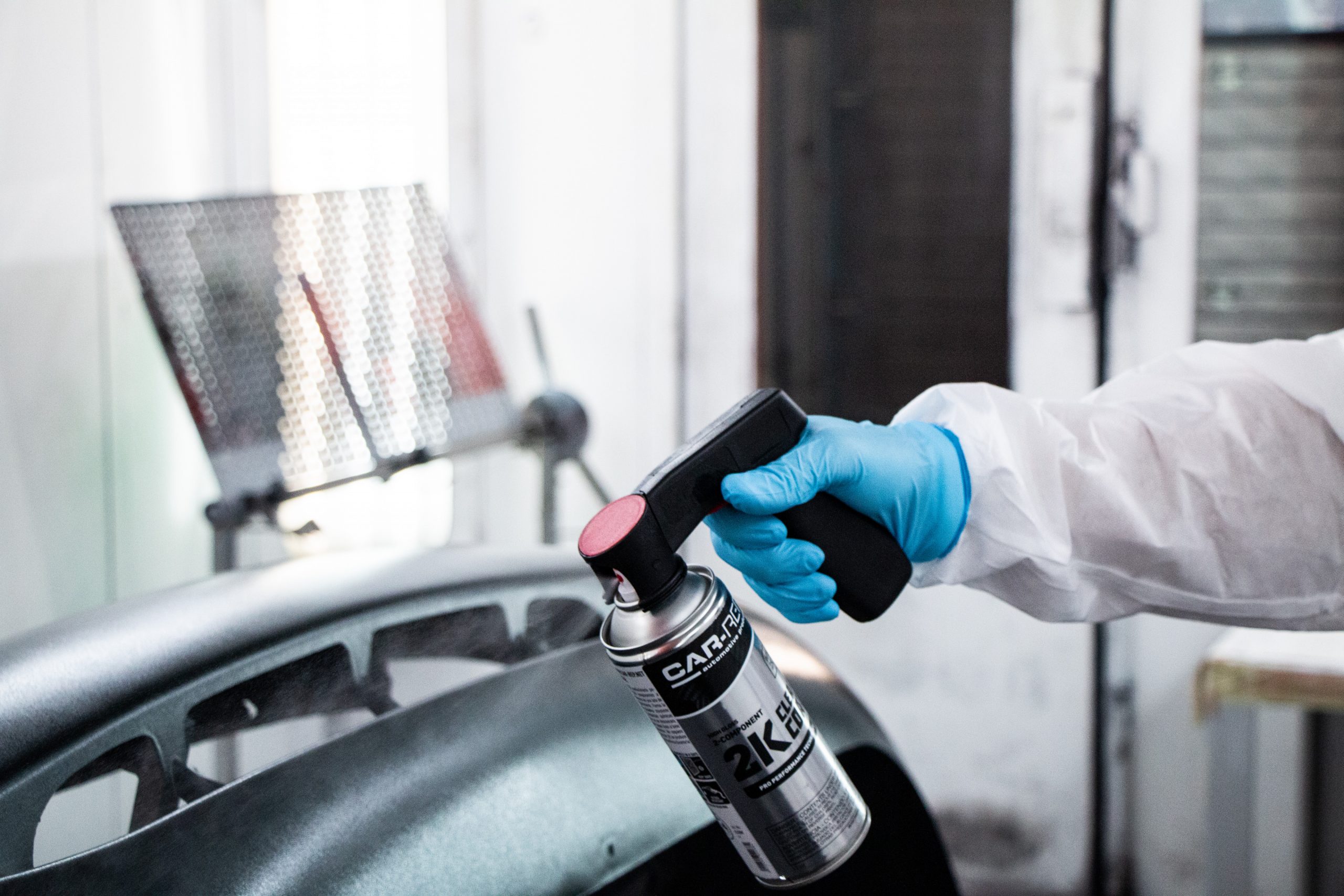 REVOLUTIONARY 2K SPRAY PAINT
Is now as easy and user friendly as painting with any ordinary 1-component spray paint.

UV RESISTANCE

EXTREME CORROSION RESISTANCE

CHEMICAL & OIL RESISTANCE

SCRATCH & IMPACT RESISTANCE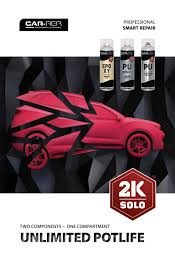 2K Professional 500 ml catalogue
Product range includes epoxy-based PRIMERS, FILLERS and TOP COATS and polyurethane-based CLEAR COATS.
Car-Rep product data sheets
All Product overview, incl. Universal Acrylics, Car Color Touch Pens and other products.
Car-Rep full product range
Quality products from spray paints to filling machines.
---
Are you looking for a product to go the extra mile?
You've come to the right place.

Choose Subtitle for your Language.

We've pioneered some of the latest and greatest scientific technology in spray technology.
See what our Product can do.
The Coating forms a complete water and airtight film with excellent corrosion protection.
---
WISE 2K TECHNOLOGY - 2-COMPONENT TECHNOLOGY
1-COMPARTMENT CAN

Choose Subtitle for your Language.
Our coatings utilize our patented Wise 2K™ Technology, which allow the hardener and the 2K resin to be activated in two separate reactions. No mixing required, 2K chemical hardening occurs in atmospheric pressure when spraying. Pioneering one of the greatest scientific breakthroughs in spray application technology.
The only 2K with unlimited potlife. Use till can finished.
---

Choose Subtitle for your Language.
Watch the 2K application demonstration.
Live from the Car-Rep® spray booth, located in southern Finland.
Want to become a chemistry Professor?
Choose Subtitle for your Language.

Our 2K products have been tested against the industry leading professional coatings. Watch as our Head of R&D, Hendrik van Der Net, goes through the test results in detail.